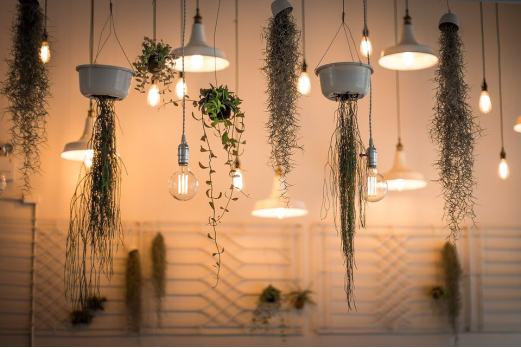 Whether you're comfortably snuggled in your Westwood Terrace apartment or recently moved into a gorgeous townhome-style suite in Westpark Ridge, we're sure you're constantly looking for new ways to revitalize your space!
Let's face it: decorating is fun. Some of us find as much joy in sprucing up our space as we do in watching a classic Marlon Brando movie (A Streetcar Named Desire, anyone?).
And while incorporating fresh elements in your home is a great way to re-energize the space, it's more than possible to run low on inspiration from time to time.
If you've been struggling to find new ways to touch up your apartment, we've got you covered.
Here are some of the most transformative apartment décor tips for 2020 to help you get started!
1. Experiment With Warm Lighting Fixtures and Hanging Potted Plants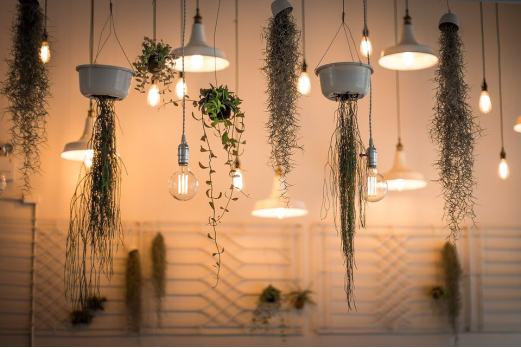 There's something about a soft interior glow that instantly catches the eye. As opposed to harsh lighting, soft incandescence bolsters aesthetic appeal and makes the space appear renewed.
The best part? It's affordable.
Opt for stunning LED hanging lights to add a touch of serenity to your space. If you're willing to go the extra mile, indulge in affordable hanging potted plants to complement the gorgeous lights.
The synergistic blend of nature and light will make your apartment appear twice as inviting, compelling, and comfortable.
2. Think Outside the Box!
If your space has been feeling a little bleak and humdrum lately, it may be time for you to step outside your comfort zone.
Interior spaces can easily lose their spark if homeowners keep making safe interior choices. Wave goodbye to tried-and-tested design ideas and experiment with refreshing new trends.
Whether you opt for a vibrant new kitchen backsplash, install gorgeous mahogany floors, or invest in stunning wall art that you wouldn't normally consider getting, thinking outside the box will make your space appear twice as enlivening.
Here are some unique ideas to help you get started!
3. Opt for Modern and Minimalist Décor
As one of the most stunning trends of the year, modern and minimalist décor is here to stay. Contemporize your space by indulging in sleek and sophisticated accessories. The uncomplicated finishing will breathe life into your space without making it appear overdone.
We also recommend balancing the minimalist colours and textures by opting for bold black furnishings and rugs. These elements will add depth and dimension to your space so it appears more balanced and cohesive.
4. Choose a Serene and Sophisticated Interior Palette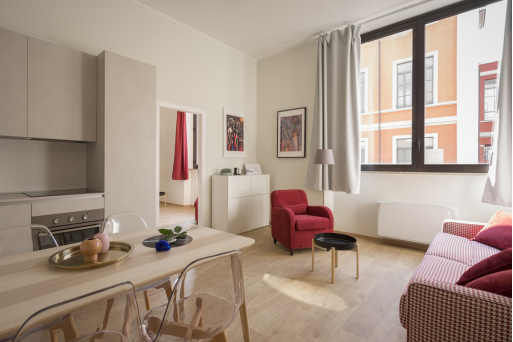 You can't go wrong with a soothing colour palette.
While an eclectic, "a little bit of this, a little bit of that" interior design is a powerful statement in its own right, a coordinated colour palette is far superior.
Bathe your apartment in refreshing hues within the same colour family to add a layer of harmony and sophistication. Replace nondescript lounging chairs with colour-coordinated alternatives that pull your space together beautifully.
We also suggest opting for a few diverging colours to add personality to the space. If you're working with a soft crimson palette, incorporate manila, warm grey, cream, and light maple hues into the plan.
5. Style Your Bed the Right Way
Focusing on your master bedroom is imperative. If your living room looks like it belongs on the glossy pages of Architectural Digest while your bedroom appears less-than-appealing, you may want to rethink things.
Transform your bedroom by indulging in comfortable and visually striking bedding that restores the appeal of the space. Align the pillows and bed throws to add structure to your bedroom.
In addition, look into eye-catching accent wall ideas for your bedroom to add a touch of elegance and creativity.
If you've been struggling to determine whether these tips can be incorporated into your space, you may want to start looking for a new apartment that matches your personal aesthetic.
At LiveTreo, we help our fellow Edmonton residents find the perfect home and settle into our friendly and safe communities. If you're looking for an affordable home rental or studio apartment, we can help you out.
Browse through our Blue Quill Pointe property rentals, Westpark Ridge apartments, and Westwood Terrace community to transition into the next chapter of your life.
For more information, reach out to us at (780) 306-2335 and we'll be happy to help!